If you are waiting for the right time...it's now!
Thank you Long Island for nominating us Best Day Spa and Best Skin Care.
We encourage you to now vote for us in both categories Best Day Spa and Best Skin Care daily until the contest ends.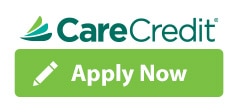 Info
Why Choose Us, Our Products, Staff, & Policies
All services are administered by our staff of trained professionals.
Why choose us?
Our owner , Stephanie is a licensed NY State Clinical Esthetician with over 20 years' experience helping men and women look and feel better about themselves. She began her career working for the renowned Red Door Spa, and moved on to run Everis Medi-Spa for Dr. James Romanelli of Romanelli Cosmetic Surgery for more than four years before opening The Skin Clinic in 2009. What began in one room with one laser has grown into one of Long Islands Leading Medi Spas with state-of-the-art equipment and cutting-edge technology and procedures. Stephanie and the entire Aesthetic staff are trained and certified in all the lasers used at The Skin Clinic, as well as the latest techniques and protocols in cosmetic facial treatments.
In addition, The Skin Clinic maintains a highly professional, medical grade standard of care combined with a personal caring touch. The Skin Clinic staff recommends only all natural, organic, chemical and Paraben free products in the treatment rooms. Every employee of T.S.C . strives to make sure all clients focus on taking care of themselves and their inner as well as their outer beauty. At The Skin Clinic you can be sure your case will be handled with the utmost of care and sensitivity, helping to ensure the greatest possible results.
Eminence Organic Products
Made from fruits, vegetables, flowers and herbs
Eminence Organic Skin Care is the award-winning "Best of the Best" provider of the most effective skin care products in the natural & organic skin care industry – they are known worldwide for active products created using the highest quality ingredients. Éminence offers a wide range of clinically tested products that continue to achieve the most effective results for your skin. They have been voted "Favorite Skin Care Line" by skin care professionals and are #1 for skin care results in the natural & organic spa industry.
Take home the products used at the Spa for complete skin care with the finest products in the world.
Free of Parabens, Sodium Lauryl Sulfate and other harsh chemicals
With over 50 years of experience and extensive research that has proven the effectiveness of their superior spa treatments, special care is given to choosing and developing the most effective scientific combinations of fruits, vegetables, flowers and herbs They believe in providing the best skin care products that are safe for your skin and therefore are proudly free of parabens, animal by-products, propylene glycol, sodium lauryl sulphates, harmful colorants and fragrances, mineral oils, petroleum, and other harsh cosmetic chemicals.
BUY A PRODUCT, PLANT A TREE
Eminence will plant a tree for every product sold.
Staff
The Skin Clinic's founder, Stephanie Wiener and her team of Clinical Estheticians are all highly trained in the medical field and Experts in Cosmetic Aesthetic Services.
OUR PROMISE:
Our passion for what we do and excellence in practice drives us in recommending only what's right for you, and to consider your health and safety first and foremost.
SERVICE:
We are never too busy and will never be to too 'large' to treat our customers with respect and professionalism. Our staff has been with us for years, and our clients are like family.
OUTCOMES:
We want you to achieve the best possible results and find this begins with our own honestly and perceptions for outcomes. We offer packages customized to achieve realistic outcomes.